---
Starting Over Enterprises is a Liverpool based non-profit community interest company that promotes physical & mental wellbeing through social inclusion and education. We aim to support people and families who are struggling and also promote suicide prevention. Our main activity is a weekly walk and talk session which are located in local, accessible green spaces. We recently accomplished the 800,000 steps for Suicide Awareness aim during August when several of us hiked up Mount Snowdon. Find out more information about this on the Walk and Talk section of the menu and join us on our next walk!
At Starting Over Enterprises we provide opportunities for social inclusion and exercise to improve mental and physical wellbeing. We do this through the implementation of weekly walk and talk sessions, Football and Badminton groups. We also support other vulnerable members of our communities who may be suffering from financial hardship by donating food or gift vouchers from our fundraising efforts.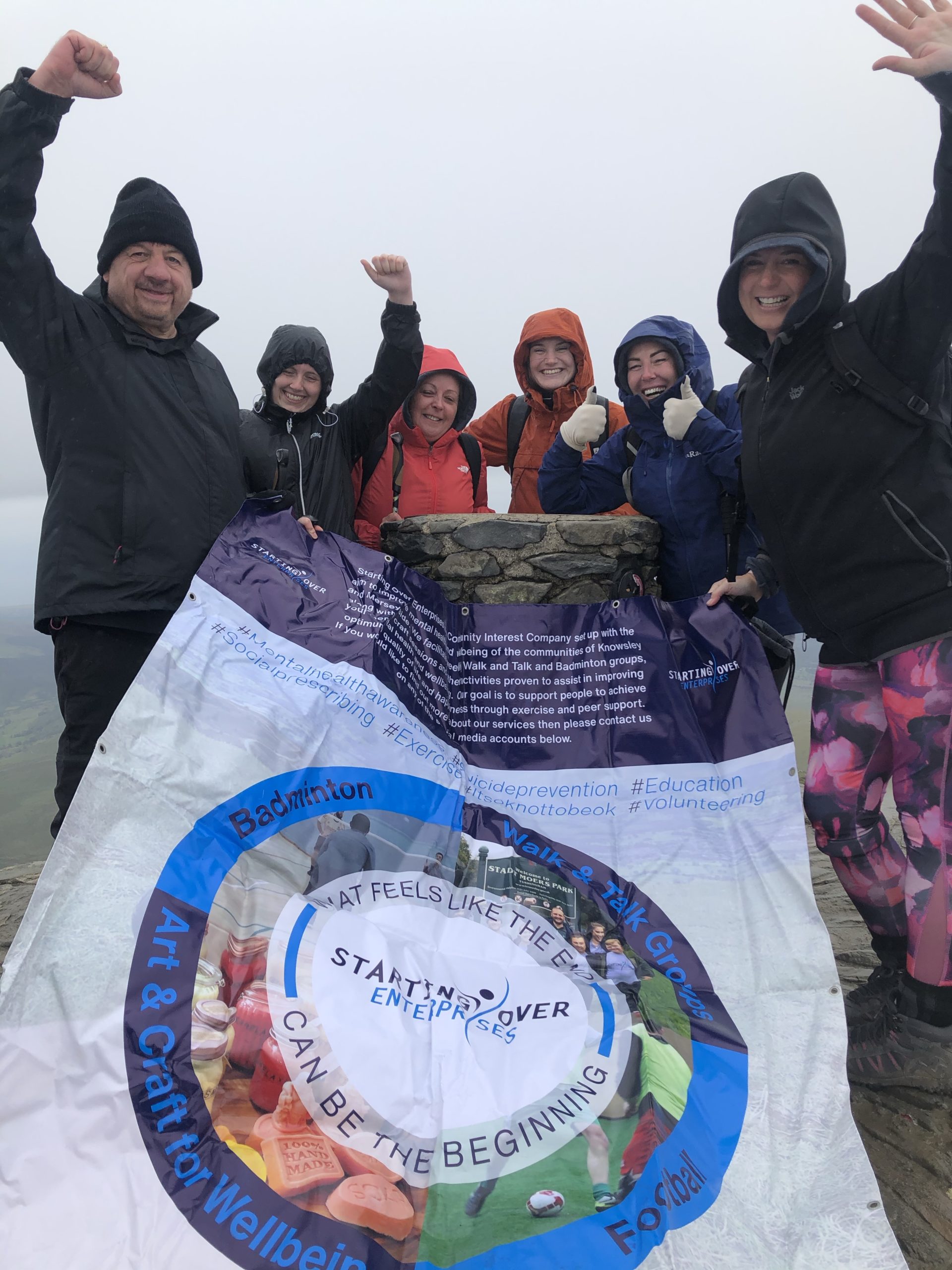 If you wish to become a member of the Starting Over Enterprises group, so that you can be informed and stay up to date with the events, walks and sport's days that go on, please fill out the membership form and send it to the email address on the bottom of the form!